FREE £50 Fix Your Bike Government voucher scheme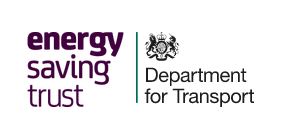 Do you have Bike Repair Vouchers? No worries, Bee Cycles Stourbridge has partnered up with the government's Department for Transport – Energy saving trust – Fix Your Bike Voucher Scheme. The scheme allows residents in the England to apply for £50 towards the cost of a service and repair for up to two cycles per household.
The government is investing millions of pounds into this scheme as they are trying to encourage more people to embrace cycling, boost safe leisure trips, promote an alternative to public transport and reducing the spread of the Coronavirus (COVID-19) – Not forgetting the health benefits for you!
Please click here to submit your email address so we can keep you updated for when you can book in for your free assessment for this scheme.
How to Redeem the Fix Your Bike Government Voucher(s)
Step 1 – Book your bike(s) in for a Free assessment here and supply us with your contact details.
Step 2 – Bring your bike to the Free assessment appointment and we shall discuss the work required.
Step 3 – If you are happy to go ahead with the work then an estimated day for completion will be given, parts will be ordered if required and work will commence. You shall receive a call or text (whichever is convenient) for when your bike(s) are ready to collect.
Step 4 – Collect your bike(s) and bring along your voucher(s) plus proof your identification that matches the voucher's registration details - click here for the documents accepted.
If you haven't yet applied for your voucher then you can see the FAQ's here. A link to the Government application portal will be supplied once you completed your bike(s) assessment booking.